RedR Australia's internationally recognised Hostile Environment Awareness Training (HEAT) helps prepare humanitarians to carry out their work in crisis zones and a range of other hostile situations.
For decades technical experts have been increasingly placed in insecure and hostile environments due to crisis and armed conflict. Consequently, the need for adequate training and preparation for all eventualities in these environments, continues to be critical prior to deployment. It could even save a life.
Hostile Environment Awareness Training (HEAT) is delivered by RedR Australia using both classroom theoretical methods and practical simulation intensive exercises. The course is immersive and physically challenging in an effort to provide participants with an experience that prepares humanitarians and other professionals for challenging or insecure contexts.
Stronger when it matters
As humanitarians continue to be called to work in complex environments, organisations and individuals have a duty of care to ensure they are briefed and as prepared as possible to operate in a number of insecure settings.
Brendan is an Emergency Communications Coordinator from Canberra who completed the Essentials of Humanitarian Practice (EHP) and HEAT training courses in April 2023, applying his learnings into his work practice.
"It's a pretty important skill set for dangerous places. The skills are also useful here in Australia for protection, safety and survival. I have tapped into several lessons including negotiation, route planning and contingencies planning in my work already," says Brendan.
HEAT course is physically and psychologically demanding and asks participants to consider their response for the survival of themselves and others. Facing security risks and encouraged to act with reference to their own personal security and situational awareness.
"The biggest change for participants is they understand how to take ownership of their own security not just rely on their organisation but understand they also have an important role and that they really are first and foremost making sure they are safe and secure," says RedR Australia Associate Trainer, Dan.
Other key learning outcomes include using communication and navigation devices, applying emergency first aid, and developing both personal and team-based security strategies for the field.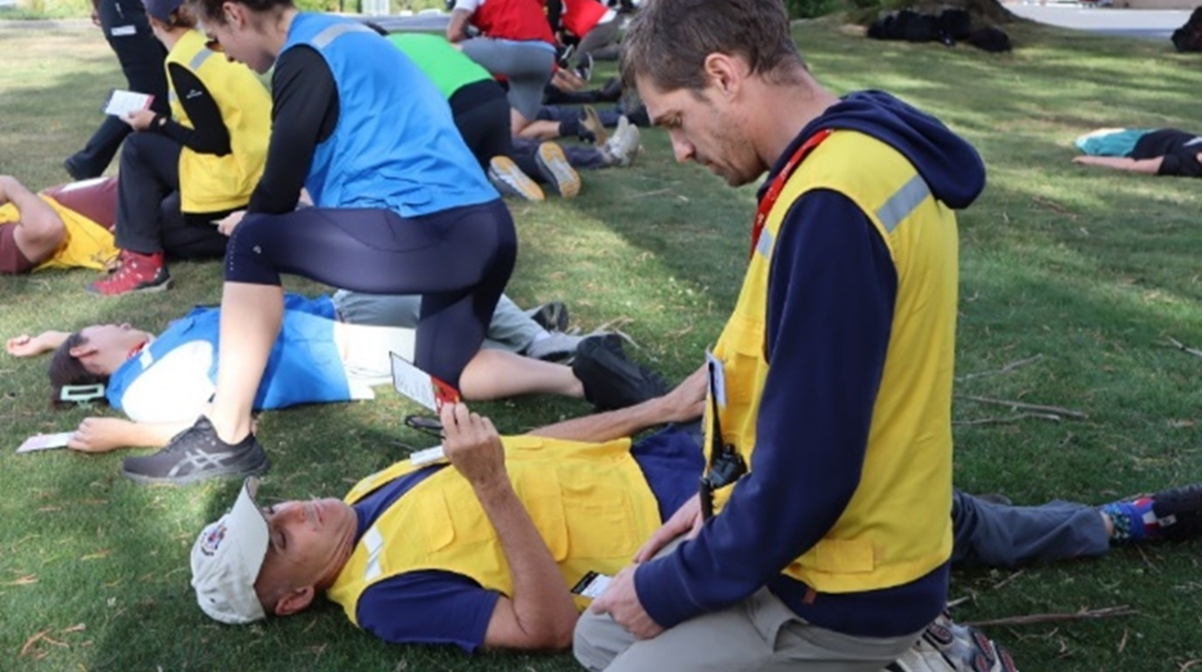 Who should take part in HEAT?
HEAT is designed for people from varied technical backgrounds who may need to travel, live, work or volunteer in hostile or insecure environments. Many participate at varied times in their career as a means to upskill or refresh their knowledge.
The course can benefit the effectiveness of humanitarian and development practitioners, academics, journalists, government staff, technical experts, police, military, and emergency responders, to name a few.
For many participants completing EHP and HEAT training courses is a step towards joining the RedR Roster. Many RedR Australia roster members must complete HEAT training prior to deploying to any duty station with a security level of moderate or higher.
RedR recommends people start with EHP course before tackling HEAT, it's a more natural order of coursework, however they are independent and can be taken exclusively and in any order.
Amanda, formerly of the New Zealand Ministry of Health, opted to complete the EHP course back-to-back with HEAT.
"I would highly recommend taking the EHP course first, especially if you don't have much experience in the sector already (like me). I found completing the EHP course extremely helpful regarding setting the scene for HEAT, introducing new terms and acronyms and getting a sense of how the courses work," she says.
"My biggest takeaway was not to take anything at face value as people might not have the same agenda as you. Look at everything from multiple angles. Be objective."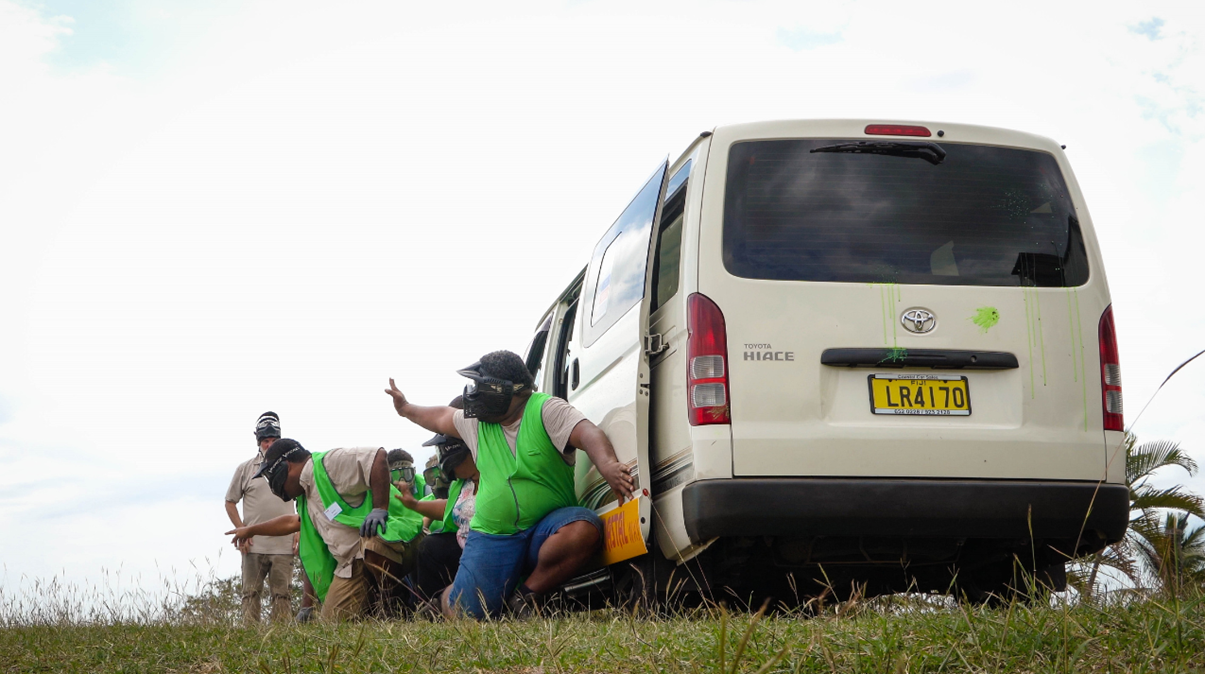 Outside of Australia, the HEAT course has been delivered in Fiji (pictured) and Jordan
Led by experts
The course is designed and run by trainers who have extensive experience with humanitarian organisations in complex environments. In turn this means that participants have an opportunity to meet with professionals who can anecdotally share their stories that ultimately broadens the opportunity to learn.
RedR Australia's internationally recognised HEAT training course has been run regularly for twenty years in Victoria, Australia and has also offered in Fiji, Tonga and Jordan.
Find out more about the Hostile Environment and Awareness Training and upcoming course dates.