The Board appoints the Chief Executive Officer and delegates the operational management responsibility of RedR Australia to the CEO and Leadership Team.
Helen Durham
Chief Executive Officer

As the CEO of RedR Australia, Dr Helen Durham applies her 30 years' experience in the humanitarian sector and high-level expertise in international humanitarian law, policy and diplomacy in the direction and governance of the team. Helen has significant field experience in Asia and the Pacific, as well as engagement in the Middle East, Africa and diplomatic negotiations in NY, Brussels and Geneva. She is widely published, in particular in the area of women and armed conflict. In 2017 she was awarded the prestigious Officer of the Order of Australia. Helen was the first woman and first Australian to be the Director of International Law and Policy for the International Committee of the Red Cross (ICRC) in Geneva, a role that saw her actively involved in field missions as well as diplomatic negotiations in New York, Brussels and London. Helen has regularly addressed the Security Council on topics such as cyber warfare, counterterrorism and women and armed conflict, and has been the Director of International Law and Strategy at Australian Red Cross, Head of Office Australia ICRC, Legal Adviser to ICRC Pacific delegation and Director of Research at the Asia Pacific Centre of Military Law at Melbourne Law School. With a Law/Arts degree, a PhD in international law (Melbourne and New York University), as well as being admitted as a Barrister and Solicitor, she is well regarded and highly sought for her advice and opinion on pressing humanitarian topics.
https://www.linkedin.com/in/dr-helen-durham-ao-59012728/
William Brown
Chief Financial Officer

Will Brown is the Chief Financial Officer at RedR Australia. His role oversees the Finance and ICT, Risk, Safety and Security, and People and Capability Teams of RedR Australia. Will has extensive experience working for leading corporate restructuring, turnaround, insolvency and advisory specialist firms both in Australia and the UK. In addition to working in professional services, Will has worked for global organisations in their corporate risk and compliance, and data, analytics and reporting divisions. He is dedicated to leading the team, demonstrating this support with clear vision, purpose and performance targets for the organisation to deliver RedR's vision and humanitarian objectives. Will has undertaken engagements across Australia, Asia, the US, the Middle East and Europe, spanning a range of sectors including international NGO, airline, wine, agriculture, banking, engineering and construction, retail, manufacturing and hospitality. Will is a qualified Chartered Accountant and a current serving officer in the Australian Army Reserve.
https://www.linkedin.com/in/williamtbrown/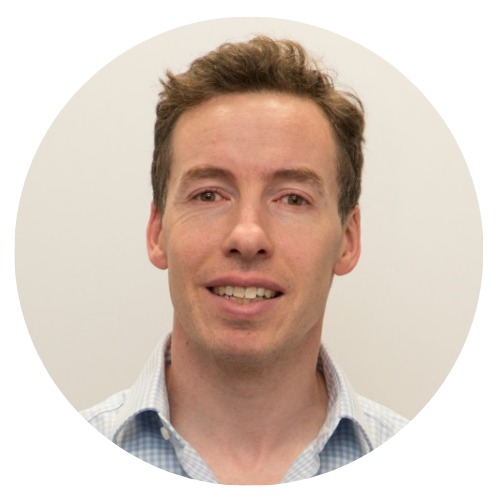 Nic Sutherland
Program Director - Australia Assists

As Program Director of Australia Assists, Nic oversees the implementation of the Australian Government's Australia Assists program. This oversight includes deployment operations; strategic communications; monitoring, evaluation and learning (MEL); and the two regional offices in Suva, Fiji and Amman, Jordan. Nic was formerly Manager of Strategy and Risk at RedR Australia where he developed and implemented key strategies to mitigate risk and ensure operational continuity through critical incidents. Prior to his time at RedR, Nic was the Asia Pacific Head of Operations at World Challenge; a provider of student-led overseas expeditions. This role had a strong focus on product delivery, customer service, compliance, and safety. Before moving to Australia in 2012, Nic spent 10 years in the British Army based in both the UK and Germany with a number of overseas training and operational deployments. This time in the Army fostered Nic's strengths in leadership and program management. Originally from Edinburgh in the UK, Nic now calls Melbourne home and is a volunteer fire fighter with CFA in his spare time. He is passionate about RedR's ability to bring such diverse and highly trained people to support ongoing humanitarian efforts globally.
https://www.linkedin.com/in/nicsutherland/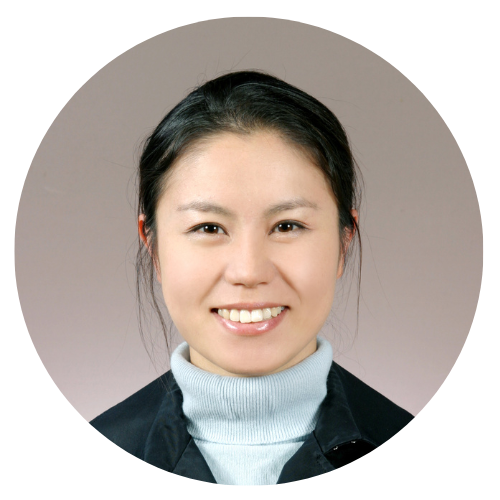 Jenny Lee
Director of Partnerships and Strategy

Jenny brings over 20 years of expertise to her role as Director of Partnerships & Strategy at RedR. She has worked in the field of human rights, development and emergency humanitarian response contributing expertise in gender, civil military coordination, protection of civilians and Women, Peace and Security She has been part of the RedR team since 2011 in a range of of roles from deployee, to associate trainer and most recently as the Regional Manager for the Pacific Region based in Suva, Fiji. Jenny has worked for the United Nations, ASEAN, civil society organisations and the Australian Federal government contributing to key national and regional policy. She has represented Australia on key Women, Peace and Security forums such as the UNWomen Asia-Pacific Regional Symposium on National Action Plans on Women, Peace and Security and contributed to key national consultation process for the second NAP 2021-2031 and the inaugural Australia- ASEAN Dialogue on Women, Peace and Security.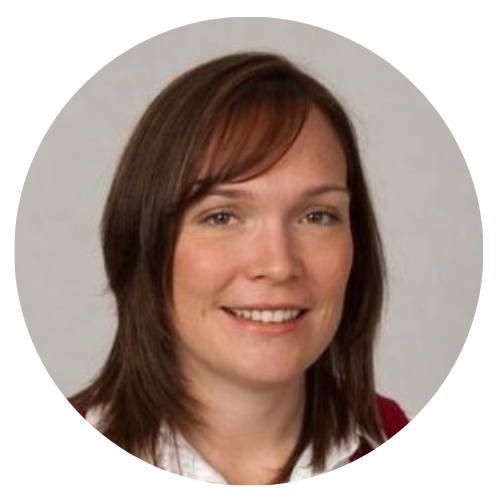 Karli Smith
People and Capability Manager

Karli Smith is the People and Capability Manager at RedR Australia where she coordinates the development and implementation of a diverse range of people-focused programs and frameworks to ensure RedR's workforce capabilities and employer value proposition support the achievement of the organisation's strategy. Karli has a strong background in People and Change Management and Continuous Improvement. She leverages this background into her day to day at RedR Australia where she strives to empower the team through open communication, engagement and business planning. Karli is well-versed in completing organisational restructure and leading teams through periods of change to improve workplace culture, increase staff retention, improved training and increased stakeholder engagement. Prior to Human Resources, Karli worked in leadership roles as a Production Manager, Operations Manager, and Business Improvement Manager, which cemented her belief in people being the key to success in any organisation. Karli is deeply passionate about nurturing people to thrive through different stages of their careers.
https://www.linkedin.com/in/karli-s-b9288332/
RedR Australia's Board
The Board of Directors is responsible for setting our strategic direction and guiding our operations and operational direction. It approves our annual budget, ensures compliance with legislation and regulatory requirements and monitors our organisation's performance and costs.
It is accountable for our overall performance, compliance with codes of conduct and for oversight of RedR Australia's risk management.
The Board appoints the Chief Executive Officer and delegates the operational management responsibility of RedR Australia to the CEO.
Governance
RedR Australia is an Australian public company limited by guarantee. We are a registered charity with the Australian Charities and Not-for-profits Commission (ACNC) and the Australian Tax Office.
Under the provisions of the Corporations Act 2001 (the Act), RedR Australia has implemented a Constitution.
Board Structure and Nominations
Our Board can have up to 11 members but is currently comprised of nine non-executive directors and includes representatives nominated by our founding bodies: Engineers Australia; Consult Australia; the Institute of Public Works Engineering Australasia and Professionals Australia.
The directors may appoint up to seven additional persons as directors, including up to two directors nominated by the Members. Board members act in a voluntary capacity and do not receive any remuneration with the exception of reasonable travel expenses incurred in the course of their duties.
Board Nominations Committee
The nominations committee oversees the nomination of co-opted Board and Committee members.
Ethical Standards and Code of Conduct
RedR Australia is committed to maintaining the highest ethical standards. All Board members, employees and deployees are expected to comply with relevant laws and to sign our Code of Conduct and Child Protection Policy. Board members are required to declare any potential conflict of interest.
Risk Management Fraud and Corruption Control
The Board is responsible for oversight and all employees are required to abide by our anti-bribery and corruption policy.
Reserves Policy
Our reserves policy specifies that reserves need to be retained to safeguard RedR Australia's operations.