The Board appoints the Chief Executive Officer and delegates the operational management responsibility of RedR Australia to the CEO and Leadership Team.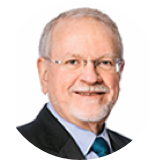 Robert Care AM is Chair of RedR Australia and RedR International. He brings extensive leadership and governance experience in the fields of engineering, humanitarian practice and education. Robert currently holds positions as Chair of the Community of Practice for Humanitarian Engineering of Engineers Australia; Professor of Practice and lecturer in ethical humanitarian engineering at the University of New South Wales; Director of Care Collaborative; and Consultant Principal to engineering firm Arup Group following more than 38 years as Director/Principal across several regions. Robert previously served as RedR Australia's Chair from 2008 to 2010 (and as a Board Member from 2006 to 2011) before spending time overseas. Upon return to Australia in 2018, Robert was reappointed to the Board and then as its Chair in May 2020. Robert's achievements have seen him recognised as Fellow of the Royal Society of NSW in 2020; Honorary Fellow of Engineers Australia in 2018; Fellow of the Royal Academy of Engineering UK in 2015; Australian Professional Engineer of the Year by Engineers Australia in 2014; and Member of the Order of Australia AM for services to engineering and humanitarian work in 2012.
https://www.linkedin.com/in/robertcare/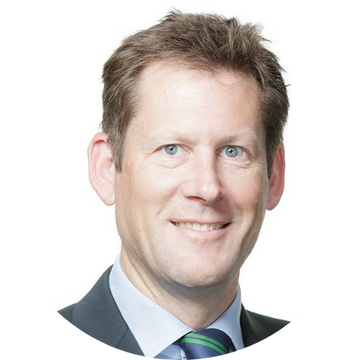 James Smart is a senior lawyer and a partner at law firm Maddocks where he leads the Victorian state government team. He has more than 25 years of experience providing a broad range of contract, commercial and administrative law advice to government departments and statutory authorities. James has drafted and negotiated a large number of significant government contracts including complex funding and grant agreements. He has advised the Victorian Government on the establishment of a number of new government bodies including the Taxi Services Commission, Visit Victoria, LaunchVic, V/Line Corporation and the Portable Long Service Benefits Authority. He also regularly advises clients on statutory compliance and governance issues and on the powers and duties of board members. James holds a Bachelor of Laws and Bachelor of Arts (Hons) from the University of Melbourne.
https://www.linkedin.com/in/james-smart-bb92732/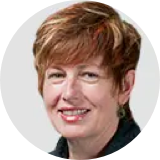 Anna Burke
Board Nominations Committee

Anna Burke AO currently serves as a Fulltime Member on the Administrative Appeals Tribunal. She is a Board Member of the Institute for Breathing and Sleep and conducts governance, parliamentary procedural and gendered equity training with national parliaments around the world. Anna was previously the elected representative for the seat of Chisholm in the Parliament of Australia from 1998 until 2016, she also served as Speaker of the House of Representatives during the 43rd Parliament. Prior to becoming Speaker, Anna served as Deputy Speaker in both the 42nd and 43rd Parliaments as well as on a number of Parliamentary Committees across economics, climate change, environment and the arts, petitions and privileges. Anna was recognised as Officer of the Order of Australia AO in 2019 for services to the Parliament of Australia. Prior to this, Anna worked in industrial relations for the Finance Sector Union, Victoria University and VicRoads. Anna holds a Master of Commerce (Honours) from the University of Melbourne and a Bachelor of Arts (Honours) from Monash University. Anna become a Fellow of Monash University in 2017.
https://www.linkedin.com/in/anna-burke-ao-b54800169

Nicholas Evans
Audit and Risk Committee

Nicholas Evans is Director of Private Wealth Management at JBWere. He is a senior adviser with more than 30 years of experience in investment management in Australia, Singapore, Indonesia, South Asia, Japan and the United Kingdom across a variety of senior banking roles including private banking, risk management, treasury management, debt and equity capital markets. Nicolas has expertise in portfolio construction, fixed income, international equities, alternative assets, investment governance and socially responsible investment. Nicholas holds a Bachelor of Economics from Sydney University and is Fellow of the Australian Institute of Company Directors. Nicholas was formerly Chair of a charity providing support to young people experiencing homelessness and is currently a Board Member of the JBWere Charitable Endowment Fund.
https://www.linkedin.com/in/nicholas-john-evans/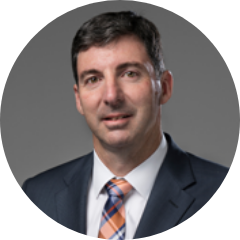 Nigel Phair
Audit and Risk Committee

Nigel Phair is Director, Enterprise at the University of New South Wales Institute for Cyber Security. He is an influential analyst on the intersection of technology, crime and society and has published four acclaimed books on the international impact of cybercrime. Nigel is a regular media commentator and provides executive and board advice on strategy, risk and governance regarding technology. He is a Board Member of several Australian company boards. In his previous 21-year career with the Australian Federal Police, Nigel achieved the rank of Detective Superintendent and was a team leader of investigations at the Australian High Tech Crime Centre for more than four years.
https://www.linkedin.com/in/nigelphair/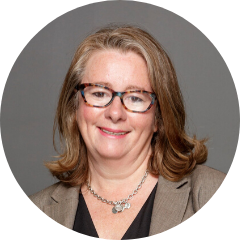 Jill Hannaford
Board Nominations Committee

Jill Hannaford is the Global Future Communities Leader at professional services firm GHD and a social scientist who is passionate about inclusion, diversity and social equity. Jill has extensive experience in community engagement and building community understanding of infrastructure provision. She cofounded the International Association for Public Participation in Australia and is a founding corporate partner of Indigenous internship program CareerTrackers. She has also worked closely with CareerSeeker, an organisation that provides internships for refugee and asylum seeker professionals. Jill is a Board Member of Bridge Housing and Member of the Henry Halloran Trust for Urban Research Advisory Board.
https://www.linkedin.com/in/jill-hannaford-fiap2-a24a8242/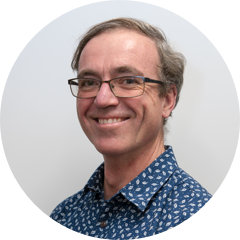 Andrew Stevenson
Audit and Risk Committee

Andrew Stevenson is Principal of consulting firm Alchimie and a senior procurement specialist with more than 20 years of experience improving outcomes for clients and mitigating disputes. At Alchimie, Andrew has led more than 30 successful procurement processes for clients across Victoria, South Australia and New Zealand across projects and programs for maintenance, public infrastructure, water, energy, rail, roads and IT. Andrew has led more than 30 successful proponent teams across Australia and New Zealand and has extensive experience preparing Board papers, investment committee review processes, and Department of Treasury and Finance approvals. Andrew is also Executive Chairman at Sustainable Pipelines; on the Advisory Board for the Mechanical Engineering School at Imperial College London; and formerly Elected Councillor at Hertford Town Council and Hertford County Council.
https://www.linkedin.com/in/andrew-stevenson


Arshinta Soemarsono is a senior disaster and project management professional with extensive experience in community development, grant management and disability inclusion across Asia. Arshina has held several management roles at Yayasan Kristen Untuk Kesehatan Umum (YAKKUM), an Indonesian NGO, and currently holds the role of Director of Community Development and Humanitarian Units. Formerly in the role of Director of Emergency Unit, Arshinta managed YAKKUM's responses to more than 50 disasters in Indonesia and supported responses by YAKKUM's network across Timor-Leste, Philippines, Myanmar and Sri Lanka. Arshina has worked as a consultant and lead evaluator of community mental health programs. She is a Board Member of RedR Indonesia; on the Advisory Board of Lancet Commission on Stigma and Discrimination in Mental Health; and Member of the ASEAN Emergency Response and Assessment Team. She was a former Member of the ACT Alliance Governing Board and a former Member of the UN Disaster and Coordination Team. Arshinta holds a Master of Public Health and Bachelor of Biology from Gadjah Mada University.

Natascha Hryckow is an Associate Fellow of the Geneva Centre for Security Policy and an experienced leader in multilateral interventions in conflict and post-conflict environments. Natascha has extensive international experience including as Coordinator of the United Nations Panel of Experts on Somalia in 2020-2021; Regional Conflict Advisor (Middle East and Africa) to the World Health Organization in 2017-2018; and Political Director and Head of Country for Somalia and Kenya for the European Union Capacity Building Mission in Somalia (formerly known as EUCAP Nestor) in 2012-2013. Natascha led negotiations for the North Atlantic Treaty Organization/Afghanistan Enduring Partnership and supported development of Afghanistan's defence and security policy. Natascha has also responded to crises in Syria in 2016-17, Guinea's Ebola outbreak in 2013-14, Darfur in 2008, Timor-Leste in 2007, and Pakistan in 2006. Natascha currently serves as the inaugural Chair of the Conflict Analysis Network and Treasurer for the International Association of Professionals in Humanitarian Assistance and Protection. She was awarded a Rotary Peacebuilding Fellowship to attend Chulalongkorn University in Thailand and holds a Bachelor of Agricultural Science from La Trobe University.
https://www.linkedin.com/in/natascha-hryckow-26240b6/
RedR Australia's Board
The Board of Directors is responsible for setting our strategic direction and guiding our operations and operational direction. It approves our annual budget, ensures compliance with legislation and regulatory requirements and monitors our organisation's performance and costs.
It is accountable for our overall performance, compliance with codes of conduct and for oversight of RedR Australia's risk management.
The Board appoints the Chief Executive Officer and delegates the operational management responsibility of RedR Australia to the CEO.
Governance
RedR Australia is an Australian public company limited by guarantee. We are a registered charity with the Australian Charities and Not-for-profits Commission (ACNC) and the Australian Tax Office.
Under the provisions of the Corporations Act 2001 (the Act), RedR Australia has implemented a Constitution.
Board Structure and Nominations
Our Board can have up to 11 members but is currently comprised of nine non-executive directors and includes representatives nominated by our founding bodies: Engineers Australia; Consult Australia; the Institute of Public Works Engineering Australasia and Professionals Australia.
The directors may appoint up to seven additional persons as directors, including up to two directors nominated by the Members. Board members act in a voluntary capacity and do not receive any remuneration with the exception of reasonable travel expenses incurred in the course of their duties.
Board Nominations Committee
The nominations committee oversees the nomination of co-opted Board and Committee members.
Ethical Standards and Code of Conduct
RedR Australia is committed to maintaining the highest ethical standards. All Board members, employees and deployees are expected to comply with relevant laws and to sign our Code of Conduct and Child Protection Policy. Board members are required to declare any potential conflict of interest.
Risk Management Fraud and Corruption Control
The Board is responsible for oversight and all employees are required to abide by our anti-bribery and corruption policy.
Reserves Policy
Our reserves policy specifies that reserves need to be retained to safeguard RedR Australia's operations.