The RedR Australia FY22 Annual Report shares how we emerged from the challenges posed by COVID-19 to increase our support to humanitarian partners before, during and after crises. 
In FY22, RedR Australia delivered world-class humanitarian training to more than 640 participants, with 28 courses delivered across Australia, Fiji, Jordan, Indonesia, Iraq and Myanmar.
From a roster of more than 930 humanitarian professionals, RedR Australia deployed 107 experts to 29 host organisations in 34 countries, including to natural hazards in the Pacific and to conflict in Europe, the Middle East and Africa.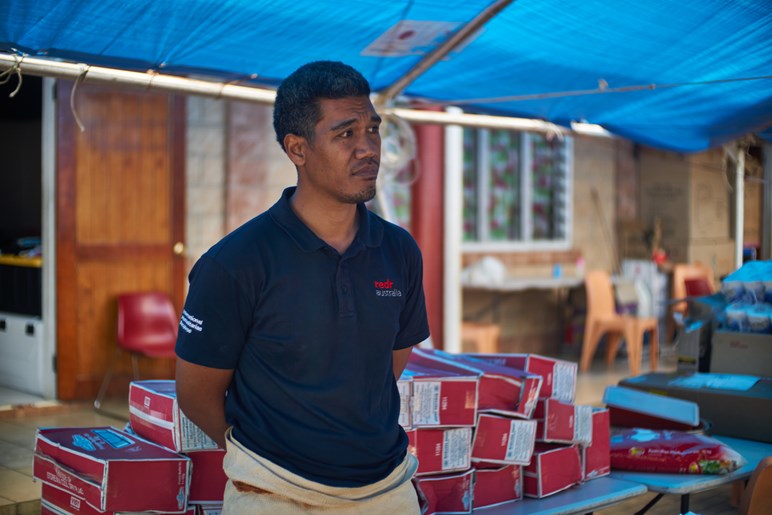 RedR Australia roster member Villiami supported Tonga's response to the Hunga Tonga-Hunga volcano eruption and tsunami.
RedR Australia roster members were deployed for a combined total of 588 months to provide lifesaving humanitarian support when and where it was needed most.
Fifty-four of our humanitarian professionals supported peace and stability efforts globally, while 20 roster members worked on climate and disaster risk reduction initiatives across the Pacific and Middle East.
Assisting with shelter, child protection and more, RedR Australia deployed humanitarian experts to four countries across Europe in response to the displacement caused by the Russian invasion of Ukraine.
In recognition of the protracted impacts of COVID-19, RedR Australia deployed clinical nurses, logisticians, coordination specialists and risk communications experts to support partners in the Pacific and Asia with their ongoing pandemic response and recovery efforts.
In support of the localisation of humanitarian action, eight per cent of deployments in FY22 were locally deployed, collectively speaking seven languages. RedR Australia also supported five roster members to deploy with their families.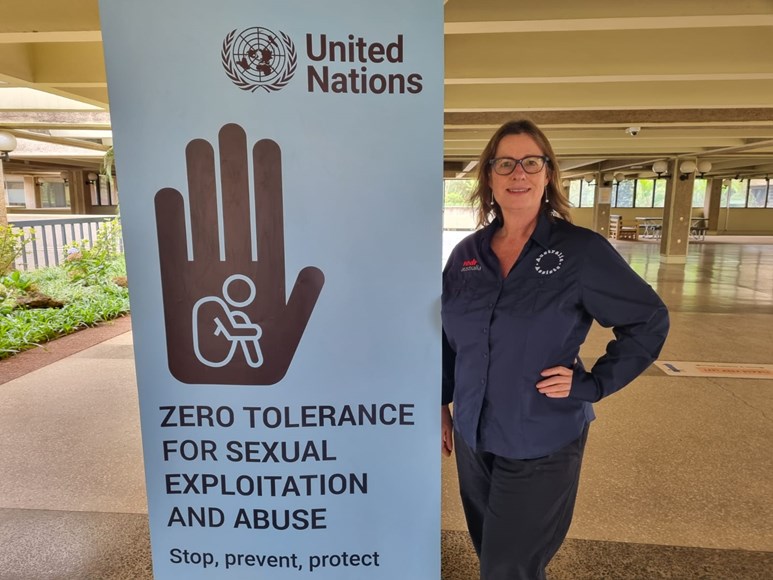 RedR Australia roster member Victoria supported the protection of women and girls across Africa through her deployment with OCHA.
RedR Australia grew its roster to more than 930 humanitarian experts, including new roster members from 23 different countries of whom 54 per cent are proficient in a language in addition to English.
Demand for the RedR Australia roster increased in FY22, seeing more requests from donors including the Australian Government's Australia Assists program, the United Kingdom's Foreign, Commonwealth and Development Office and international NGOs, which contributed to the increased output in both roster recruitment and partner deployment recruitment.
RedR Australia is proud to stand prepared to meet the humanitarian challenges of the future. For more from 2021-22, read the full RedR Australia FY22 Annual Report.