The path to peace and stability is often long and hard won. With political participation the basis of democracy and a fundamental human right, the Council of Representatives elections play a significant role in the country's future.
Australia Assists deployee Francois lived and worked in a fortified 10 square kilometre zone in Bagdad's centre for six months last year, with his role as an ICT Hardware Adviser part of the United Nations Assistance Mission for Iraq's official support to the nation's elections.
The elections decided the 329 members of the Council of Representatives, who in turn will elect the next Iraqi President and Prime Minister. Francois' IT infrastructure contribution helped to ensure the necessary computer systems and hardware were in place to enable a transparent and trusted election process.
Using his skills to support democracy was nothing new to Francois. He spent four years setting up office infrastructure in Timor-Leste as the country fought for independence, as well as 12 months in Liberia, supporting the West African country's general elections as it emerged from seven years of civil war. Francois understands the important role of ICT in supporting the peaceful transition of power.
Following stints in Syria, Lebanon, South Sudan and Adelaide, Francois was deployed to Iraq last July through the Australian Government's Australia Assists program, implemented by RedR Australia.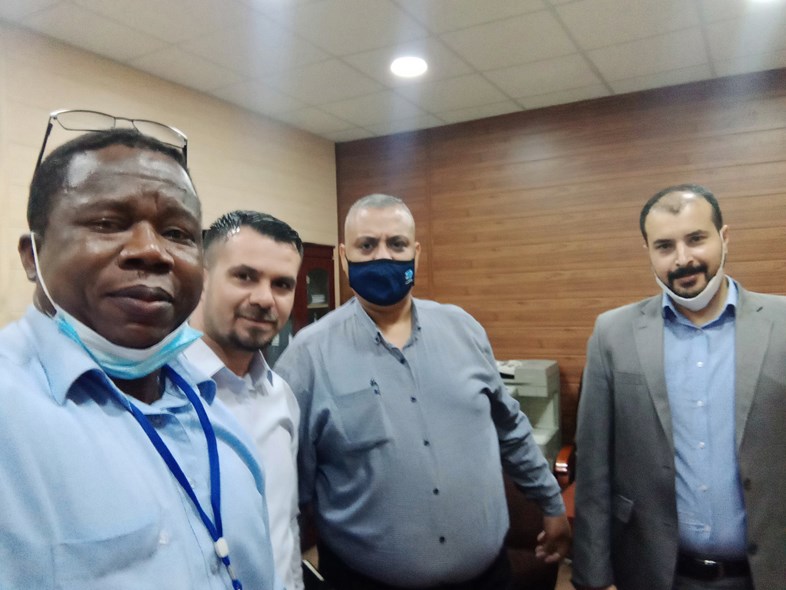 Francois (left) and colleagues from the United Nations Assistance Mission for Iraq's official support to the nation's elections.
A central requirement for citizens to feel more trust in Iraq's electoral commission is knowing hardware and software is reliable, and integrated and connected across 19 Iraqi governorate electoral offices.
This ICT was the cornerstone of the electronic counting system, where voters were able to access their ballot by electronically verifying their identity. After marking and submitting the ballot, a scanner then recorded and tallied the votes. This system displayed real time information in the electoral commission's headquarters on election day – reducing real or perceived election fraud that has contributed to election violence in the past.
"In a time where tensions are high, effective technology can play a major role in restoring faith to a fatigued population," explained Francois.
Supporting peace and stability is a priority for the Australian Aid program, with deployments like Francois' helping to mitigate the impact of conflict and build the foundations for peace.
The 2021 elections were one of the United Nations' largest electoral assistance projects worldwide, involving five times more personnel than in Iraq's 2018 elections.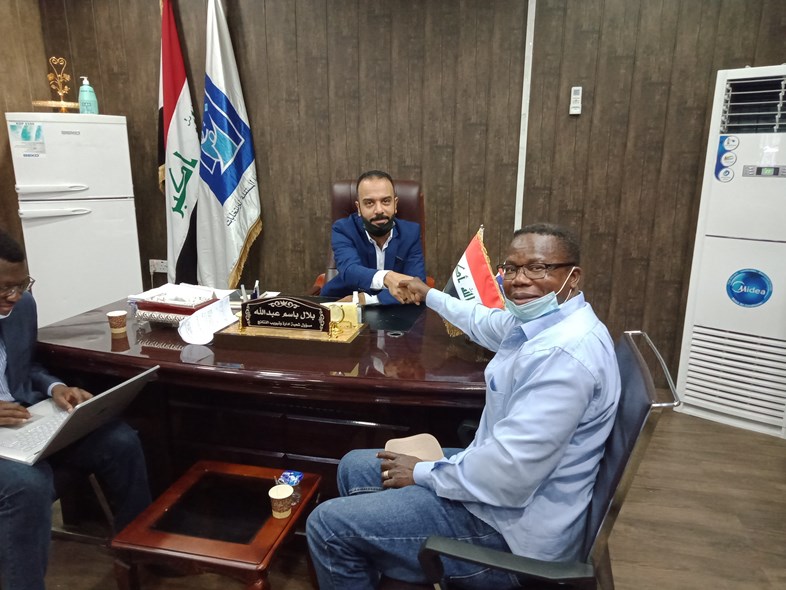 Francois (right) spent six months in Bagdad ensuring the necessary computer systems and hardware were in place for Iraq's elections.
In the lead up to election day, Francois and his highly skilled and dedicated colleagues used simulation exercises to put the equipment and systems to the test. They trialled the ballot casting process three times to ensure the system successfully transmitted a vote to the count centre in the electoral commission's headquarters.
Reflecting on his deployment, Francois was thankful there was plenty of meaningful work to keep him and his ICT colleagues occupied, as life in Baghdad could be isolating.
When it came to election day itself, Francois and his ICT colleagues were on hand to make sure everything ran smoothly, including operating a media centre which allowed VIPs, media personnel and international observers to sit in on operations.
"It was a real opportunity to demonstrate the process and be transparent," Francois said.