Mathieu has been tasked with establishing Habitat for Humanity in Cox's Bazar, which is no small job. He's five months into a one-year deployment with Habitat for Humanity—a global non-profit working in 70 countries to provide sustainable housing for communities in need.  
Mathieu is a civil engineer and urban planner, with more than a decade of humanitarian experience across Asia, the Pacific, the Caribbean and West Africa. Through his deployment with Habitat for Humanity, he's sharing his shelter skills and experience with Rohingya families and host communities. 
Working in the world's largest refugee camp 
Cox's Bazar is home to the biggest refugee camp in the world, and the challenges are immense. 
"All camps in the world are different," explains Mathieu. "Nearly 1 million people live in the Cox's Bazar camps and in some areas the population density exceeds that of Dhaka, the capital, which is already very dense. In 2018, it used to take hours to reach households in some parts. 
"The hilly landscape is covered by temporary shelters as far as the eye can see. Walking in the narrow muddy paths of the camps, between the bamboo shelters, there are children running around everywhere. Many of them are playing with bamboo sticks, or carrying goods and jerricans full of water. 
There are also challenges with sanitation. "Sometimes, it doesn't smell great, as some households build their own sanitation on top of open drains," said Mathieu.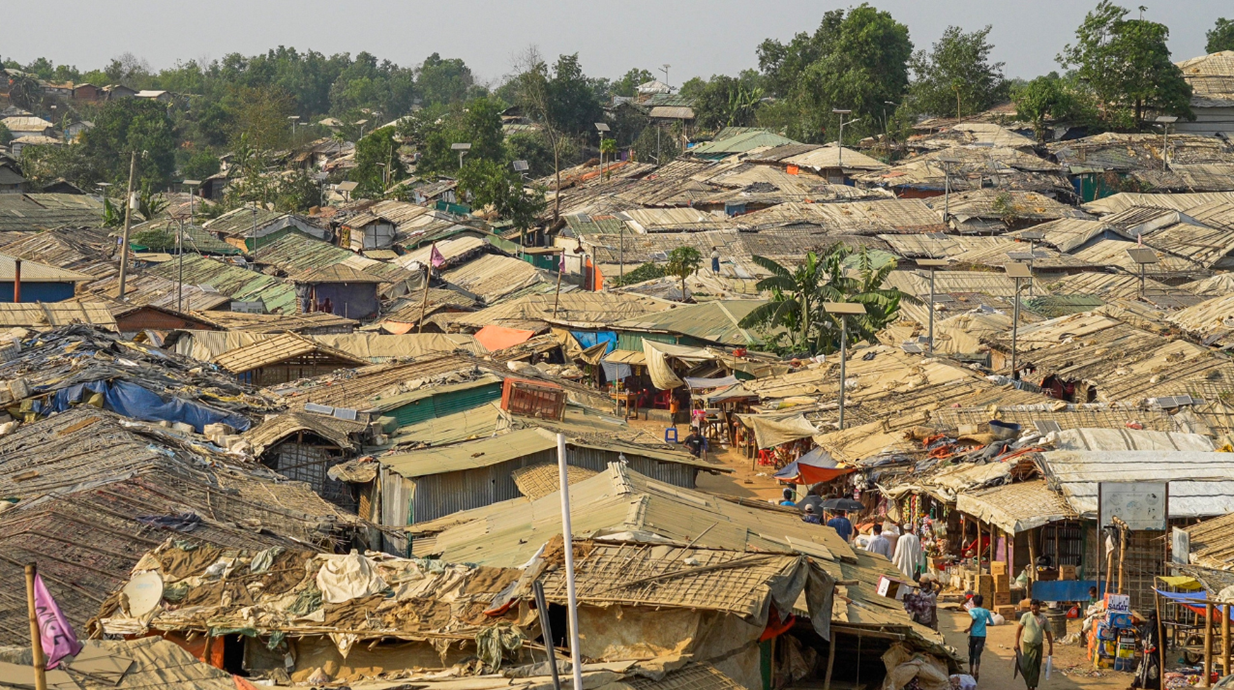 Cox's Bazar, the largest refugee camp in the world, is home to nearly 1 million Rohingya fleeing persecution in Myanmar.
Innovative construction materials for housing and infrastructure 
Due to government regulations, organisations are only allowed to use bamboo and tarpaulin to build shelters in the camps. So as part of Mathieu's role, he provides families with advice on how to increase the lifespan of their bamboo shelters. 
"I regularly inspect houses. I talk with households about their challenges with access to materials, building techniques and designs," said Mathieu. 
He also uses his strong and varied experience to innovate new housing solutions for Rohingya refugees and host communities. 
"I've been able to pick up new ideas and techniques throughout my career. For example, I experimented with bamboo constructions in the Philippines after Typhoon Haiyan, and I worked in the Pacific rebuilding shelters with local materials and techniques." 
This experience has deeply influenced Mathieu's proposed shelter strategy for Habitat for Humanity in Cox's Bazar. 
"I am trying to develop construction activities that are a bit different—that are more dignified and people-focused, and that could potentially create a source of income for refugees," said Mathieu. 
Rebuilding livelihoods, strengthening futures 
Mathieu has hired local staff in Cox's Bazar and is working to establish shelter and WASH projects that help to improve living conditions, rebuild livelihoods and reinforce the local economy. He hopes this will help to build the resilience of both refugee and host communities.  
"This is quite different from other agencies' approaches," said Mathieu. "I want to use innovation in livelihoods to make a meaningful difference." 
In partnership with World Vision, Habitat for Humanity also rebuilt 100 shelters for families who lost their shelters in the fire that broke out in March earlier this year.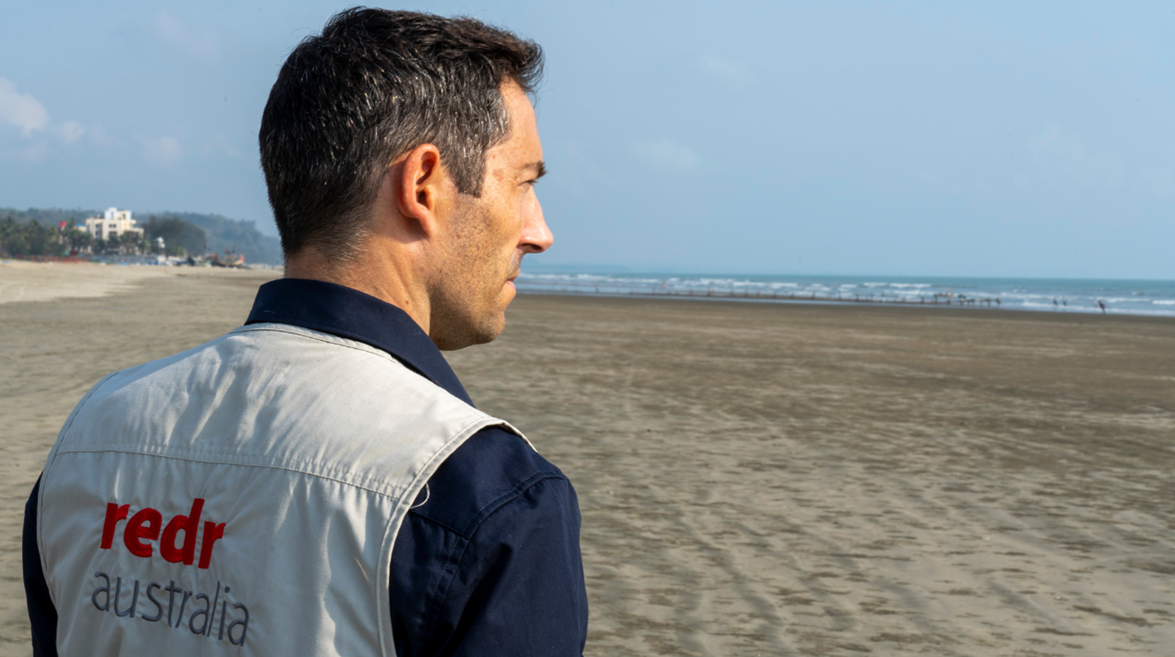 Through his experience in shelter management, Mathieu is helping to innovate housing solutions for both refugees and the local population. 
A career that gives 
Mathieu has dedicated his career to supporting communities affected by disaster and conflict. 
"I love what I do, despite the tremendous challenges we face here every day and the lack of a clear long-term solution for the Rohingya people," said Mathieu. 
"Solidarity between people is vital to make life meaningful and strengthen communities. There are so many refugees in the world today, so it is essential that people, communities and states come together to provide assistance and sustainable solutions to refugee crises." 
"People fleeing their homes leave everything behind, including houses, jobs and businesses. They are extremely vulnerable, so they need humanitarian assistance quickly." 
Learn more about RedR Australia's work in crises around the world.