The backbone of our training calendar has been our Australia Assists supported core course offerings. Our flagship Essentials of Humanitarian Practice (EHP) course ran four times, and provided foundational knowledge around the operations of the global humanitarian system to people from all professional backgrounds, including potential Roster members, NGO partners, and government employees.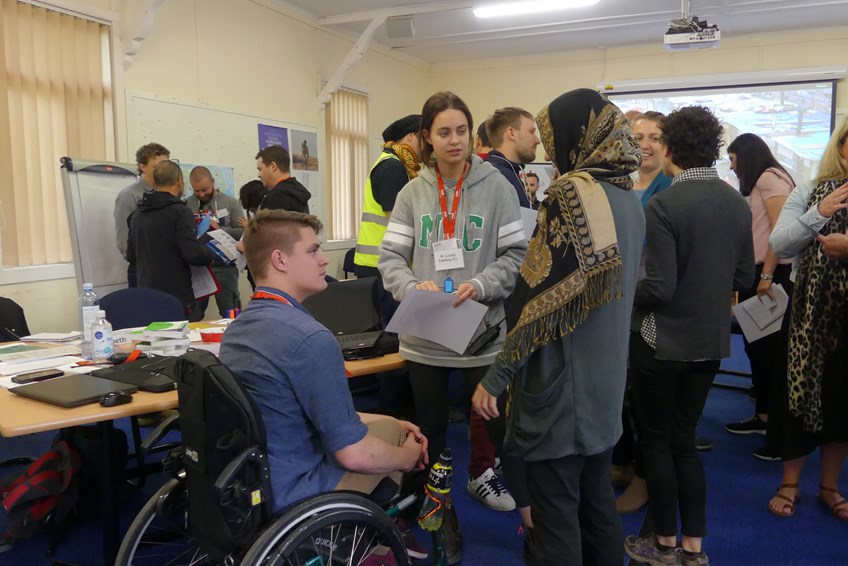 Participants on the November session of EHP. Photo credit: RedR Australia. 
In one EHP session, we saw one of the most elegant responses to camp planning in years, with a participant from corporate partner GHD utilising his well-honed computer-aided design (CAD) and engineering skills, to produce a phenomenal design under pressure. To quote long time deployee and trainer Keith Swann, "This might be better than my design." This shows why we're working closely with our corporate partners, so that we can bring the best of private sector innovation together with the best of the humanitarian world.
This year also saw our Personal Safety, Security and Communications (PSSC) course expand into Hostile Environment Awareness Training (HEAT). HEAT includes integrated Tactical Emergency Casualty Care (TECC) by Real Response, raising the standard of our second flagship course to meet international efforts to keep humanitarian staff safe in fragile contexts. Demand for HEAT has grown exponentially with five sessions delivered over the calendar year, and the course continues to set the standard for humanitarian-focused training in the region.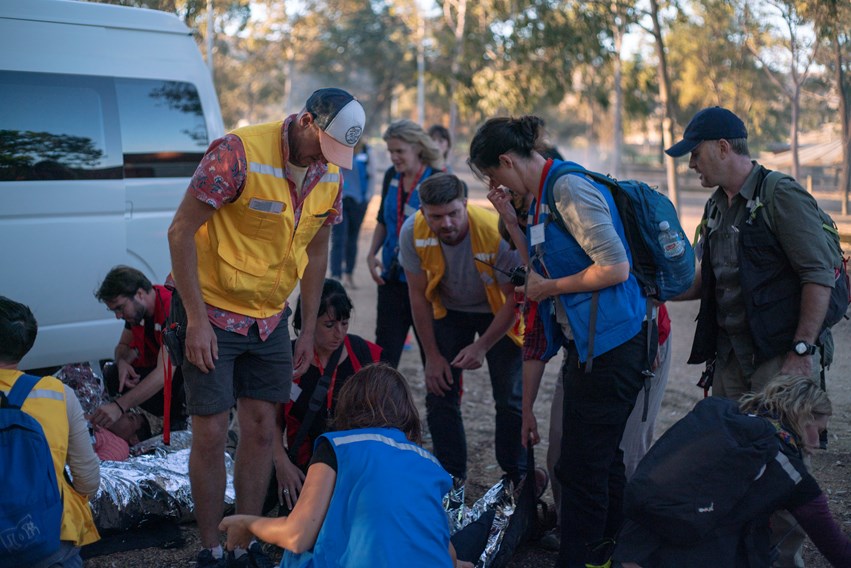 The November session of HEAT. Photo credit: Ian Parish, RedR Australia. 
The year also saw the emergence of a number of new innovative training initiatives. Together with the Australian Red Cross and Care, RedR delivered a four-day Investigating Localisation Workshop (ILW). Held in Brisbane, the course brought together first responders from across the Pacific to help drive forward one of the Global Humanitarian Summit's key commitments: to empower those best positioned to identify and respond to needs in a crisis. RedR also ran its first Active Armed Assailant Awareness (AAAA) course. AAAA saw close collaboration with Victoria Police and included participants from across the Australian NGO community, establishing the course as a bespoke training RedR can offer to organisations and community groups across Australia and beyond.
The 2018 calendar also included continued collaborations with RMIT and Charles Darwin University as RedR continues to bring the practical, experiential learning to thought leaders and innovators. We also continued our close relationship with the Australian Government through humanitarian emergency response training at a number of Australian Government embassies and consulates around the world.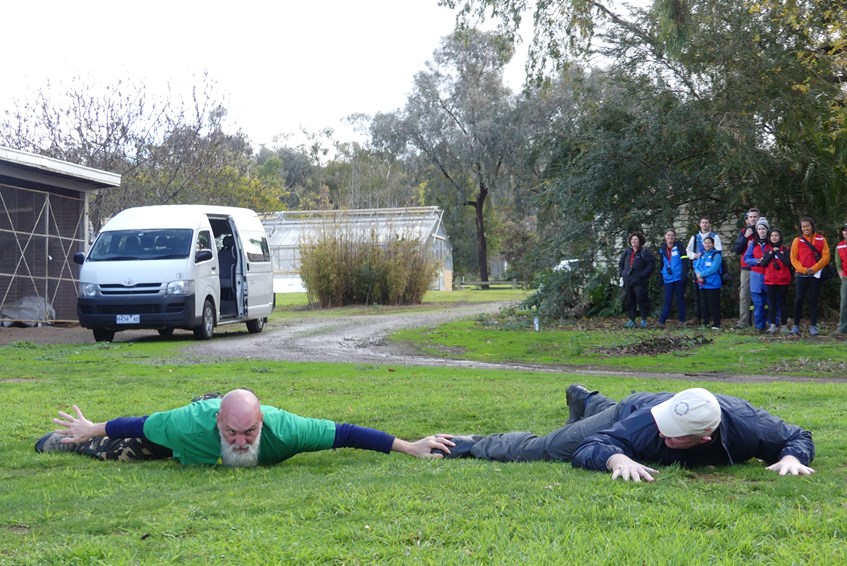 Associate Trainers Mick and Warren demonstrate movement under fire for participants of RedR Australia's HEAT course. Photo credit: RedR Australia
I would like to end by acknowledging the team that has made this happen. RedR Australia is the sum of its parts and we are privileged to work with some of the most passionate, creative, and hardworking people around. It should go without saying that the Training team could not do what we do without the dedication of our volunteers. Our volunteers give their time, experience (and award-worthy) acting abilities over and over again both here in Melbourne and at our regional training facility in Dookie. We also have a phenomenal group of Associate Trainers (ATs) who take time from their regular jobs, their R&R between deployments, and busy lives, to share their expertise with future humanitarians. Their passion, knowledge and field currency is what gives our training its edge. Lastly, but by no means least, I recognise the outstanding efforts of the internal training and administrative team who drive the agenda forward behind the scenes every day. This collective effort of volunteers, ATs, and internal staff all make the valuable contribution we make toward the continued professionalisation of the sector possible.
On to 2019!
Mark Gossage
Manager, Capability & Training