Humanitarian workers are increasingly exposed to challenging, insecure, remote or hostile environments due to lawlessness, political instability and armed conflict, so there is a compelling need for them to be adequately prepared for any dangers they may encounter.
Sexual harassment, interactions with aggressive armed combatants, day light robbery and traffic accidents are realistic threats for humanitarians and aid workers. All field workers should be adequately prepared for these events and be proficient in establishing and maintaining telecommunications, whether working in a safe or hostile situation. Conscious of the varying needs within the sector, RedR Australia seeks to address the concerns of a range of organisations and individuals and their insurance providers. These include relief, development, research and advocacy organizations, operational agencies and agencies that are not directly operational but provide support to community based organisations and locally based NGOs.
RedR Australia's HEAT course includes integrated Tactical Emergency Casualty Care (TECC) training in partnership with Real Response. Real Response will deliver a combination of theory and practical based emergency medical training, giving participants the skills and knowledge to manage ballistic, penetrating and blast trauma. A few of the skills learned in TECC include commercial and improvised tourniquets and haemorrhage control, airway management of an unconscious casualty and an array of improvised techniques teaching students how to save and preserve life with limited resources. Participants will leave the course with the skills and knowledge to provide aid and operate in hostile environments around the world.

Participants will receive a TECC Level 1 Certificate issued through Real Response. The course content is recognised through the Committee for Tactical Emergency Casualty Care (C-TECC).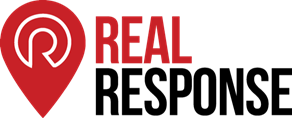 If you require this course to be tailored for your organisation, please visit Customised Training page for more information.
16 Sep - 20 Sep 2020
18 Nov - 22 Nov 2020
17 Feb - 21 Feb 2021
28 Apr - 02 May 2021
Victorian Emergency Management Institute (VEMI) 601 Mount Macedon Rd, Mount Macedon VIC 3441
(Course open for applications, register now to secure your place)
Degree of Difficulty
Please note that this course is both psychologically and physically demanding. While personnel are in place to help participants achieve the learning objectives of the course, given the demands placed on both body and mind, physical and mental fitness should also be considered as self-selection criteria. Participants are given due warning of this and are expected to recognise this warning on application to the course.
It is standard practice for RedR Australia to include a qualified psychologist with extensive experience in psychological debriefs and critical incident support as part of the training team for this course.
Who is this Course for?
The Hostile Environment Awareness Training (HEAT) course is designed for people from all professional backgrounds and disciplines, and is a prerequisite for joining RedR Australia's humanitarian roster. This course is targeted at individuals and aid agency staff wanting to learn more about personal safety and security issues and the measures they can take to give themselves the best chance of remaining safe or surviving in a hostile or insecure situation or environment. More experienced individuals and aid agency staff, and staff based in a head office who carry out monitoring visits to the field and those seeking to consolidate and build on existing skills and knowledge will also benefit from this training, as the course provides a unique opportunity to enhance their skills, gain fresh insights and share practical experience with others.
The course is in English and a reasonable proficiency is required by participants. Given the physical nature of the course physical fitness should also be considered as self-selection criteria.
Learning Objectives
Aims and Objectives
To introduce what is a standard and recognised approach to managing security within the sector. The course provides an overview of individual and team risk management.
Course Objectives

To reduce the risk of injury and death to humanitarian workers by promoting:
an understanding of security risks in the field environment

the development of personal and team-based strategies

effective use of communication and navigation devices

successful application of first aid

Course Outline
Tactical Emergency Casualty Care (provided and accredited by our partners, Real Response)

Security Context

Communications Protocol and Equipment

Trip Planning

Critical Incident Stress

Field Preparedness and Evacuation

Navigation

Weapons Awareness: Judging Distance

Weapons Awareness: Movement under Fire

Sexual Assault

Basics of Negotiation

Image and Acceptance

Vehicle Check Points/Road Blocks

Active Armed Assailant

Hostage and Kidnap Survival

Crowds and Mobs

Explosive Remnants of War (ERW)
Course Fees
Full Rate: $3,200 AUD Reduced Rate: $3,000 AUD
Inclusions: All food, accommodation and training materials for 5 days and 4 nights. Travel not included.
If you currently work for an NGO or are a member of our humanitarian roster (please supply your membership number), you are eligible for the reduced rate.

Unless otherwise stated, all courses are residential and course fees are inclusive of meals, accommodation, training and materials, but not transport to and from the venue. Course fees are in Australian dollars. A non-refundable deposit of $400 (AUD) is payable at the time of enrolment to secure your place on a course. This payment must be made via credit card through our secure payment facility.

Further instructions regarding course logistics will be provided upon payment of course fees.
Essential Course Information
Training Times

Registration takes place from 10:00am on the first day of the course. To receive your course certificates you must complete the entire course.
Travel

Please arrange your own travel to and from our training venues. Travel insurance is recommended for all applicants and is mandatory for international participants.
Pre-course Learning

It is strongly recommended that all participants complete a preparatory on-line training package before attending the HEAT. Past experience shows that this will deepen your learning of personal security issues and allow you to contribute more fully to the practical scenarios at VEMI. 
RedR Australia recommends two e-learning courses which are freely available within the humanitarian sector. You may choose the one most suited to your needs:

BSAFE – United Nations Department of Safety & Security
This is a mandatory on-line course for all candidates wishing in the future to deploy with any UN agency. As well as introducing security material of a general nature, this package focuses on the UN approach to security issues and provides comprehensive information on the UN Security System as it operates around the world. The course can be completed within one hour and is mobile friendly. An Advanced Security in the Field certificate is also available.
Applicants to the RedR Australia humanitarian roster are required to complete the United Nations BSAFE certificates as a prerequisite to being accepted onto our roster.
Stay Safe – International Federation of the Red Cross and Red Crescent Societies (IFRC)
Although this course has been designed primarily for personnel working within the Red Cross/Red Crescent movement, it contains a great deal of generic security material and is very well suited to those wishing to deploy with any NGO.
The course takes approx 3-4 hours to complete. If you finish the online course/s, please bring a copy of your certificate/s of completion to the HEAT so our trainers are aware of the proportion of participants that have completed each course.

Please refer to your course orientation guide, received upon enrollment, for more detailed essential course information.
The Training Team
Our trainers have extensive experience in complex emergencies and natural disasters in Africa, the Middle East, the Americas and the Asia Pacific.