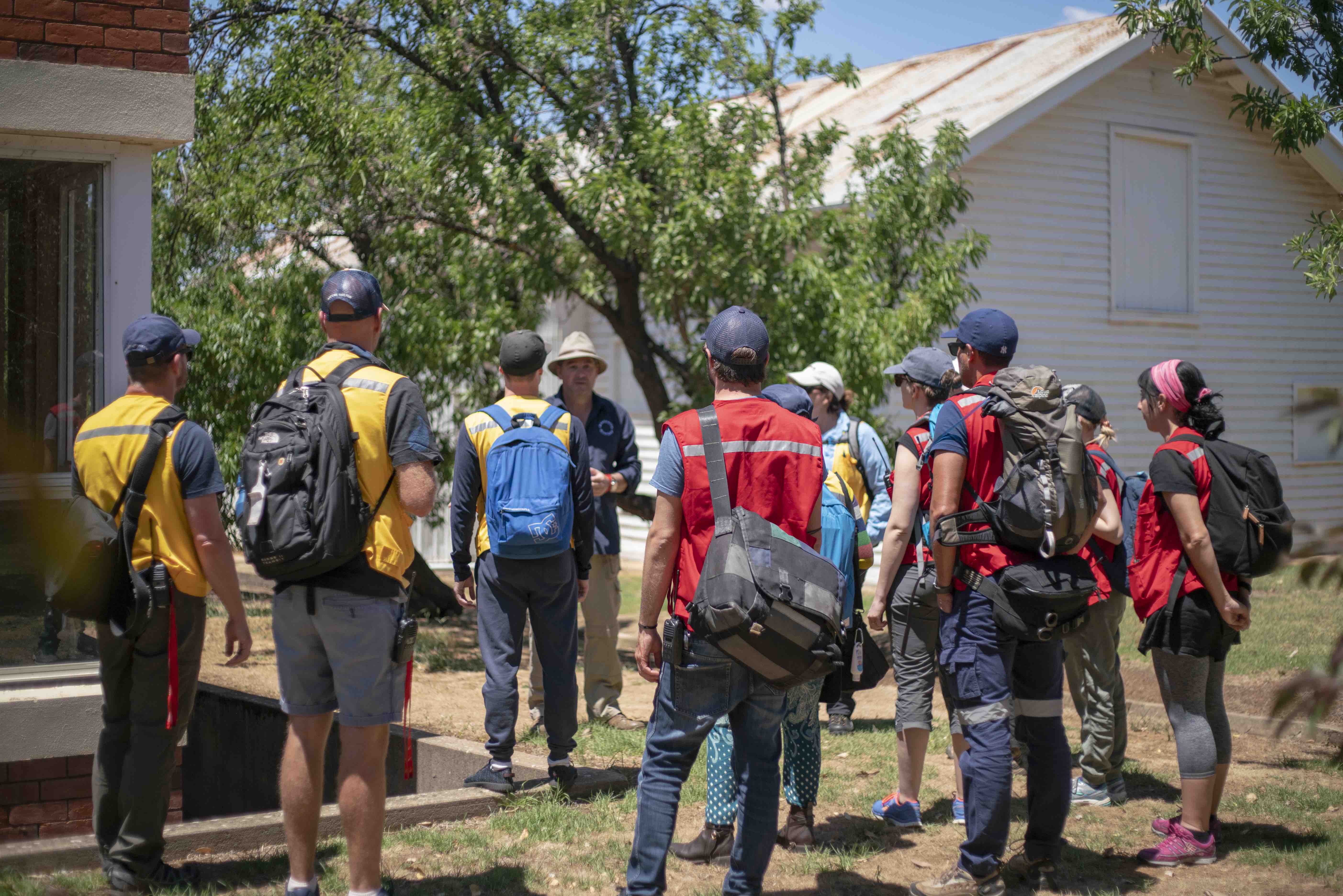 Covering the latest theories and methods in security thinking/ terminology and addresses the evolving security environment & emerging risks. This course is a joint initiative by RedR UK and RedR Australia.
The Security Management for Humanitarians (SMH) Online course has been created (2021) to ensure RedR can continue to deliver this vital training in a complex global environment and be able offer the course to international humanitarian organisations based around the world. Our Face-to-Face course was revamped in 2019 to include the latest theories and methods in security thinking and terminology – updated to address the evolving security environment and emerging risks.
The Security Management for Humanitarians (SMH) Online course will be delivered through a combination of live facilitated sessions, group forums and engaging activities using multiple purpose-built training platforms. The course will culminate in two intense and immersive activities i.e., the online Simulation (module 6) and the Panel Exercise (module 8) that offer great opportunity to reinforce participants learning and training experience.
Course Objectives
By the end of the training participants will be able to:
Demonstrate a comprehensive understanding of key security management skills (including risk management, situational analysis, assessment, plan implementation, monitoring and evaluation, continuity and crisis planning and leadership).

Practice these skills in relation to setting and achieving programme goals when managing humanitarian emergencies.

Demonstrate that you can work effectively in reviewing and enhancing security management practice and procedures to support programmes and staff in the field.

Reflect and evaluate on personal performance and the performance of others in relation to security in emergencies and improving practice.

Communicate effectively to different audiences in the field of humanitarian practice using appropriate media.
What does the course cover?
Security Environment

Security Frameworks

Diversity/ Inclusive Security

Context Analysis and Mapping

Risk Analysis and Mitigation

Risk Thresholds and Security Strategies

Standard Operating Procedures

Contingency Planning

Incident/ Crisis Management

Reporting and Information Management

Responding to crisis

Operational security - managing people, site security, vehicles, communications, remote programming.
Additionally, we will be assisting participants to practice many critical soft skills for example, communication and coordination, research and analytical skills, teamwork and management skills, composure and decision making under duress.
Course Structure
This course is a blended learning programme comprising the following:
Eight modules, each an online facilitated session of 3.5 hours.

Up to one hour of asynchronous solo learning (homework/ reading) before each taught module.

Up to five hours of an offline group project that would be presented at end of course.
Total participant time commitment required: 40 hours.
Timeline
The 8 facilitated sessions from the advertised commencement date.
Participants will need to be present entirely for all online facilitated sessions and would also be expected to complete approximately one hour homework/ reading before each taught module.
Additionally, there will be an offline group project (approximately five hours commitment) that would be presented at end of course.
Who is this course for?
We recommend this course for anybody with significant security responsibilities in their job description. This would certainly include, Security Focal Points, Country Directors, Field Coordinators, Logistic Managers in the field or persons based in headquarters overseeing country programmes. Even experienced security practitioners will benefit from new theory and from the more intense practical exercises such as the simulation and panel exercise.