"We are all Rohingya today" was the sentiment of the UN Secretary General's team on their recent visit to the refugee settlement in Cox's Bazar. The community of near one million Rohingya are settled in the world's largest camp just over one hour from Cox's Bazar. Anyone visiting can't help but be struck by the scale, scope, terrain and challenges faced by the refugee population. 
As one of the first responders to the Rohingya refugee crisis, the United Nations Population Fund (UNFPA) now supports 19 Women Friendly Spaces and health facilities. The women's spaces have provided a haven for rest, relaxation, networking and information gathering with sessions run daily on the most crucial support needs. This includes access to psychosocial and mental health services and support through trained case workers.  
The health facilities provide midwifery care vital for the needs of women around pregnancy, maternal and newborn care, nutrition, family planning and wellbeing. 80 percent of the population in the camp are women and children. As the response planning shifts toward the medium term, wider issues of education and livelihoods will become increasingly important, especially for youth. In a conservative culture they are finding their strength by learning and developing new tools, and through this building a sense of community.  
The 'Voice of Palong', a weekly 30-minute radio program, recently completed a show including how UNFPA is providing safe spaces for youth with life skills programs created especially for them. Told by refugees in their own language, reproductive health and gender issues have featured regularly on the radio show, including what happens in the Women Friendly Spaces, what to do if pregnant and the role of a midwife. Supporting initiatives that reach women and girls in an audio format helps share information, dispel myths and grow awareness and solutions to the countless difficulties of navigating life in camp.   
As a communication specialist with UNFPA there is a heightened need to sensitively navigate gender and reproductive health issues, including sexual violence. It is critical to present the voices of our programs and the women and girls we represent accordingly. Accountability, justice and citizenship is the wish of the Rohingya here, but any return will largely be measured on the basis of safety, offered in a voluntary and dignified manner.    
Bangladesh has shown great generosity in opening its borders and the people have given in a humble and respectful way. One year on the call remains a global one, for which the international community must respond.  I am honoured to have contributed.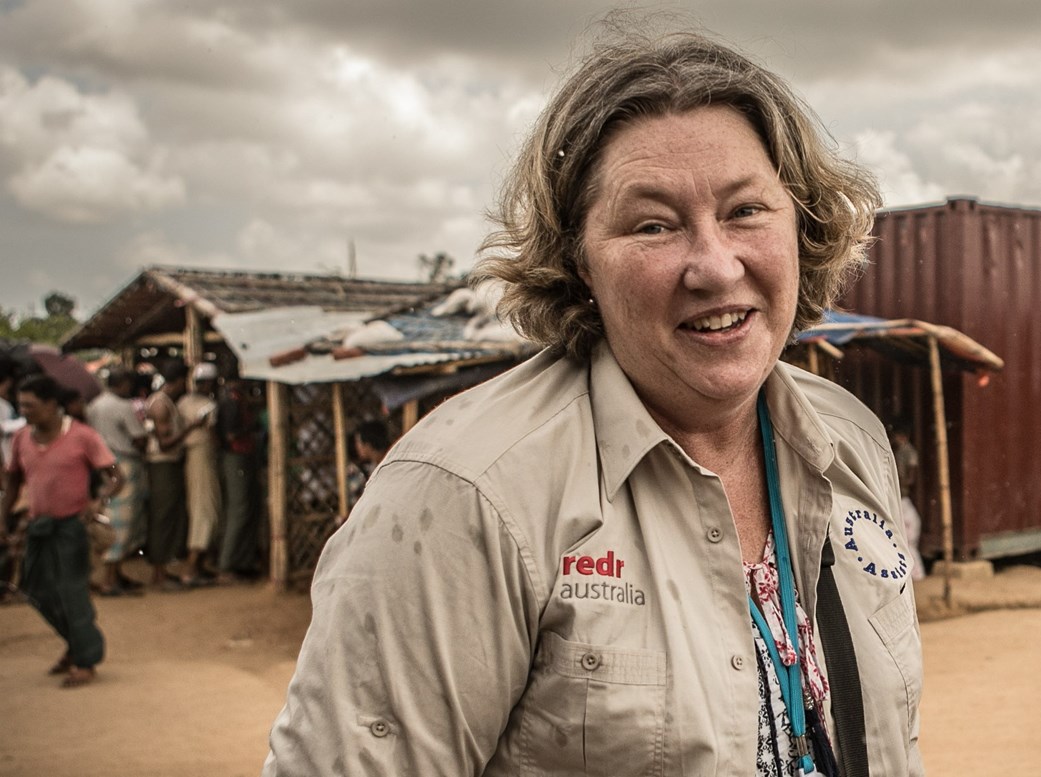 Communications Specialist with UNFPA Jane Rutledge. Photo: Carly Learson, UNFPA