Supported by Australia Assists, the Australian Government's humanitarian deployment program managed by RedR Australia, Madeleine spent six months as Senior Shipping Expert at WFP Ethiopia. Based between Addis Ababa and Djibouti, Madeleine worked to strengthen the logistics in the Ethiopia-Djibouti corridor.
In particular, Madeleine focused on capacity building government and private sector staff at the Port of Djibouti. Located on one of the busiest shipping routes in the world and handling all of Ethiopia's maritime traffic, the regional port often experiences congestion that causes bottlenecks in the corridor.
"My experience as a ship's captain is something that is lacking in a land-locked country such as Ethiopia," said Madeleine. "I carried out assessments of challenges faced by the port, and assisted in planning processes to prevent congestion, and ensured food cargos and food aid could be discharged efficiently."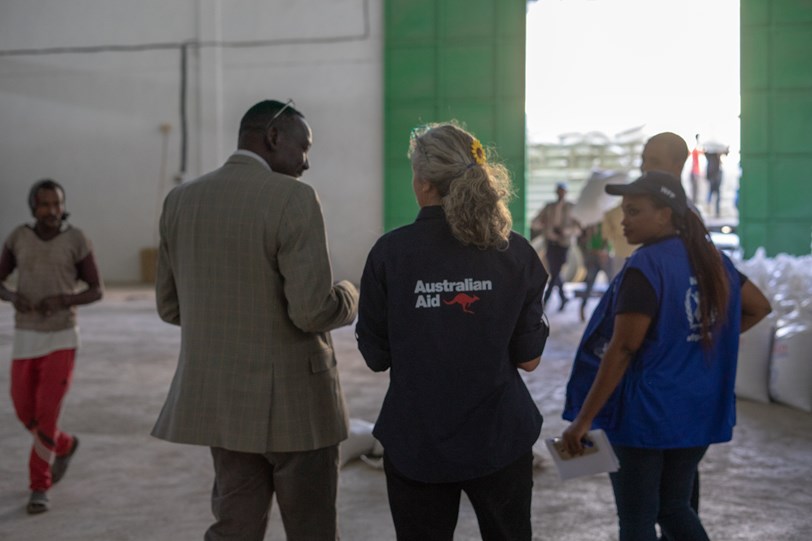 Australia Assists deployee and Senior Shipping Expert, Madeleine Habib (middle), with Head of the Adama WFP sub-office, Kiir Deng (left), and a local WFP colleague, in a WFP food-aid warehouse. Photo credit: Mike Amos, RedR Australia
Madeleine supported the capacity building of national staff around port operations, including through on-the-job training, and designing and delivering a four-day training package for both Ethiopian Maritime Affairs Authority (EMAA) and private sector staff.
"For many of the participants it was the first time they had visited the Port of Djibouti. It was an opportunity for them to witness first-hand where the supply chain bottlenecks can occur and to develop strategies to improve the system," said Madeleine.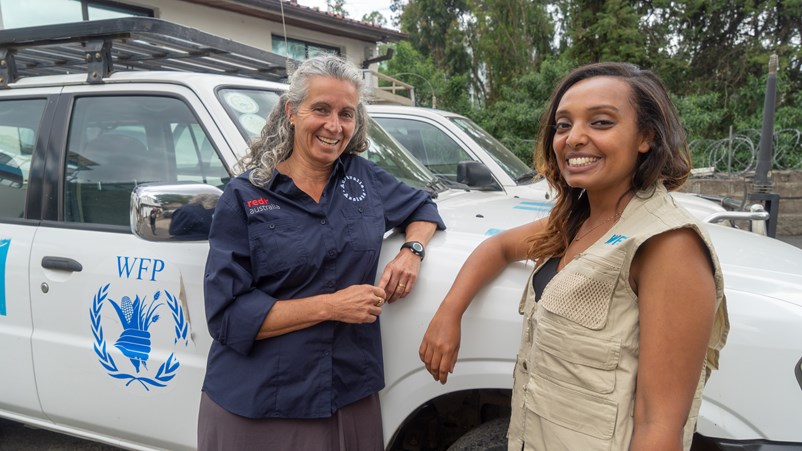 Madeleine with WFP colleague Solyana Moges, with whom she worked closely alongside. Photo credit: Mike Amos, RedR Australia
Madeleine also took on a mentoring role with her national staff counterparts, including with WFP colleague Solyana Moges.
"I enjoyed working with national staff and interns across my deployment, and ensured I gave them time to ask questions and encouraged them to take on new challenges," said Madeleine.
"I encouraged Solyana to select and develop her own projects under our remit, and we shared reporting tasks. I hope to have strengthened her capacity to fulfil her role and support EMAA."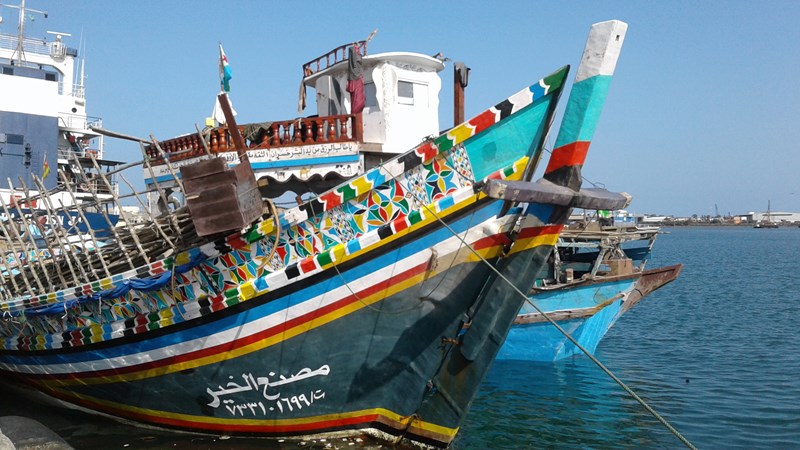 A Yemeni dhow at the Port of Djibouti. Photo credit: Madeleine Habib, RedR Australia
In addition to her work in capacity building, Madeleine was seconded to WFP Djibouti for two weeks where she used her experience as a ship's captain to conduct an assessment of dhows that would transport cargo in the Yemen crisis response.
"I completed a safety assessment of the dhow fleet, wrote Standard Operating Procedures (SOPS), and worked closely with national staff to increase their understanding of carriage of cargo on dhows," said Madeleine. "This was an excellent use of my technical skills."
As well as a commitment to her work across her deployment, Madeleine also championed the employment of women in Ethiopia's maritime sector, where currently they are not permitted to apply to the national training facility.
"Presently, women are not permitted on Ethiopian flagged vessels, and being a female ship's captain was something that was new for my government counterparts at EMAA," said Madeleine.
"I met with UN Women during my deployment, and actively promoted the inclusion of women in the logistics sector in general and the maritime sector in particular, and very much hope to see their participation increase in the future."