In a year when climate change, the COVID-19 pandemic and shifting geopolitical dynamics impacted communities across the globe, Australia Assists stepped up to deliver essential humanitarian assistance where and when it was needed most.
The full scope and impact of the Australian Government-funded program, implemented by RedR Australia, is detailed in the Australia Assists FY21 Annual Report. The report shows that in the program's fourth year of operation, Australia Assists deployed 109 specialists to 30 program partners in 26 countries across the Indo-Pacific, Africa and the Middle East. This equated to 523 months, or 44 consecutive years, of professional humanitarian support, in just one year.
Recognising the impact of COVID-19 on already at-risk communities, 44 deployments (40 per cent) directly supported coronavirus preparedness and response.
In line with the Australian Government's Partnerships for Recovery Strategy, Australia Assists expanded in the Pacific, exceeding the program's Annual Plan target by re-allocating deployment months from other regions. Following Tropical Cyclones Harold (April 2020), Yasa (December 2020) and Ana (January 2021), deployees assisted local emergency response efforts through national emergency operation centre support, crop damage assessments, information management, evacuation logistics, procurement, donor funding and reconstruction.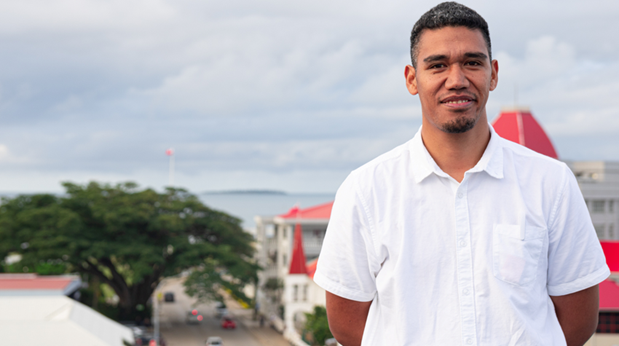 Tongan national, Viliami, helps coordinate emergency management through his work as Cluster Coordinator at Tonga's National Emergency Management Office (NEMO). Photo: Josua Ake and The Greenhouse Studio.
In Asia, the program helped strengthen resilience among partners and communities, including support to the Timor-Leste Government to adapt to climate change. The program also deployed to India for the first time as part of a joint recruitment with RedR India, with a Capacity Development and Deployments Expert supporting the Coalition for Disaster Resilient Infrastructure partnership.
In the Middle East, the program complemented other Australian Government programs supporting the Syrian crisis response, Palestinian refugees, and assisting humanitarian and stabilisation activities in Iraq. In Africa, Australia Assists deployees responded to overlapping crises that both compounded and created new inequalities for communities, including conflict in Ethiopia's Tigray region.
In FY21, Australia Assists accelerated its commitment to localisation by providing support to national systems through 19 deployees who were embedded directly into Pacific government ministries or deployed into UN agencies and worked alongside Pacific government counterparts.
Through Australia Assists, the first fully contextualised Pacific Essentials of Humanitarian Practice training course was run by RedR Australia in Fiji, strengthening regional emergency management leadership capacity. In line with Australia Assists' Localisation Action Plan, 17 per cent of all deployed personnel during the year had the socio-cultural or linguistic background of the country into which they deployed.
Humanitarian actors from partner agencies attended the inaugural Essentials of Humanitarian Practice (EHP) course in Fiji. Photo: Jeremy Woo
An independent review of Australia Assists support to the Rohingya crisis revealed the program has delivered critical impact and value for money, with more than 50 deployees since 2017 providing lifesaving assistance, helping protect the most vulnerable, and supporting a targeted, sustainable and accountable response. Australia Assists also continued to provide support to the ongoing Rohingya crisis in FY21. This included the program's first clinical deployments, with two emergency nurses deployed to an International Organisation for Migration field hospital in Cox's Bazar, Bangladesh to assist with the COVID-19 response in the world's largest refugee settlement.
Australia Assists deployed six targeted disability inclusion specialists to Fiji, Jordan, Iraq and Somalia during the year, and the proportion of all deployees reporting disability inclusion outcomes rose to 62 per cent, up from 39 per cent two years ago.
Meanwhile, eight gender specialists deployed to Vanuatu, Fiji, Myanmar and Jordan in FY21, double the annual target, and five more specialists deployed to gender-mandated organisations (IPPF, UN Women and UNFPA). Each of these targets speak to individual examples of impact, like the Australia Assists Women, Peace and Security Specialist who deployed into United Nations Women Myanmar six months before the February 2021 coup. As violence escalated around the country, the deployee worked alongside women in the community to support local ownership of the Women, Peace and Security agenda. In Jordan, another deployee established a psychosocial support group for parents of children with disabilities to provide guidance on at-home care.
Inclusive Education Officer Mayada uses her knowledge of local language and culture in her work with the UNRWA in Jordan, helping to raise awareness of disability inclusion in education. 
Despite the unparalleled challenges of the year, which saw travel restrictions, remote deployments and compounding and consecutive crises, Australia Assists stayed and delivered, supporting individuals, communities and partners when and where most needed.
To read the full Australia Assists Annual Report FY21, visit: https://aaannualreport.redr.org.au/