"My daughter asked, 'Daddy? Where is our house?' I was just quiet."
When heavy rains hit Timor-Leste's capital in April 2021, Julio and his young family had to quickly flee their home in the Dili neighbourhood of Manleuana.
Taking only documentation and a few valuables, the family had just recently moved to the area when the Comoro River to the east burst its banks, severely damaging their home.
Compounded by a COVID-19 lockdown, the floods affected more than 33,000 households across all 13 municipalities in Timor-Leste, of which nearly 82 per cent were in Dili – making it the country's most severe flooding event in 50 years.
With their home unliveable, Julio, his wife and their four-year-old daughter sought refuge in a temporary evacuation centre, one of dozens set up across the city by response coordination agency, the Secretariat of State for Civil Protection.
Neil Doherty was deployed to the agency through Australia Assists, the Australian Government's civilian humanitarian deployment program implemented by RedR Australia. Australia Assists deploys technical specialists like Neil to work with governments, multilateral agencies and communities around the world to prepare for, respond to, and recover from disasters and conflict.
On the ground in Dili in the aftermath of the floods, the Civil Engineering Advisor worked with the Secretariat to develop and implement a flood response strategy. He played a key role in both the initial response and long-term planning, working with first responders to assess the damage and coordinate the work of UN and NGO partners.
Neil also helped the Timor-Leste Government to relocate community members to safer locations, where they will be less vulnerable to natural hazards, meeting Julio and his family as part of this work.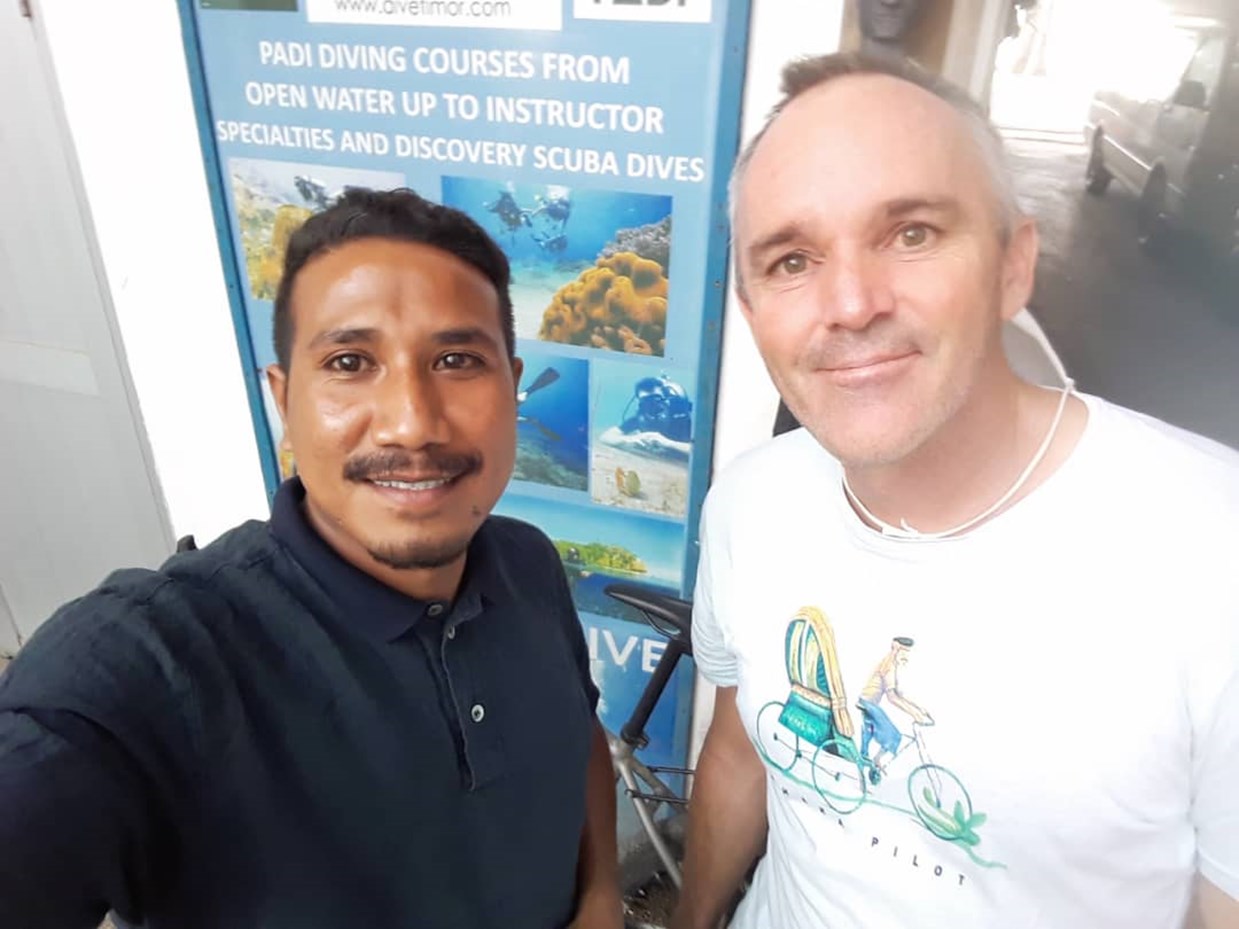 Julio and Australia Assists deployee Neil Doherty met through Neil's work supporting the flood response.
Living in temporary accommodation run by the Secretariat for six months, Julio's family were also assisted to meet their basic needs through access to safe water and other amenities. As part of Neil's regular visits to check the conditions at the city's shelters, he and Julio would chat about his family's situation and their plans to find new housing.
Now living in rented accommodation, Julio is looking for land as a more permanent home for his family. He's also busy working as a receptionist at a popular beachside hotel, with his wife soon due to give birth to their second child.
In addition to Neil's deployment through Australia Assists, the Australian Government provided emergency relief of $7 million to Timor-Leste in the wake of the floods to support the estimated 100,000 people affected and address critical food security needs.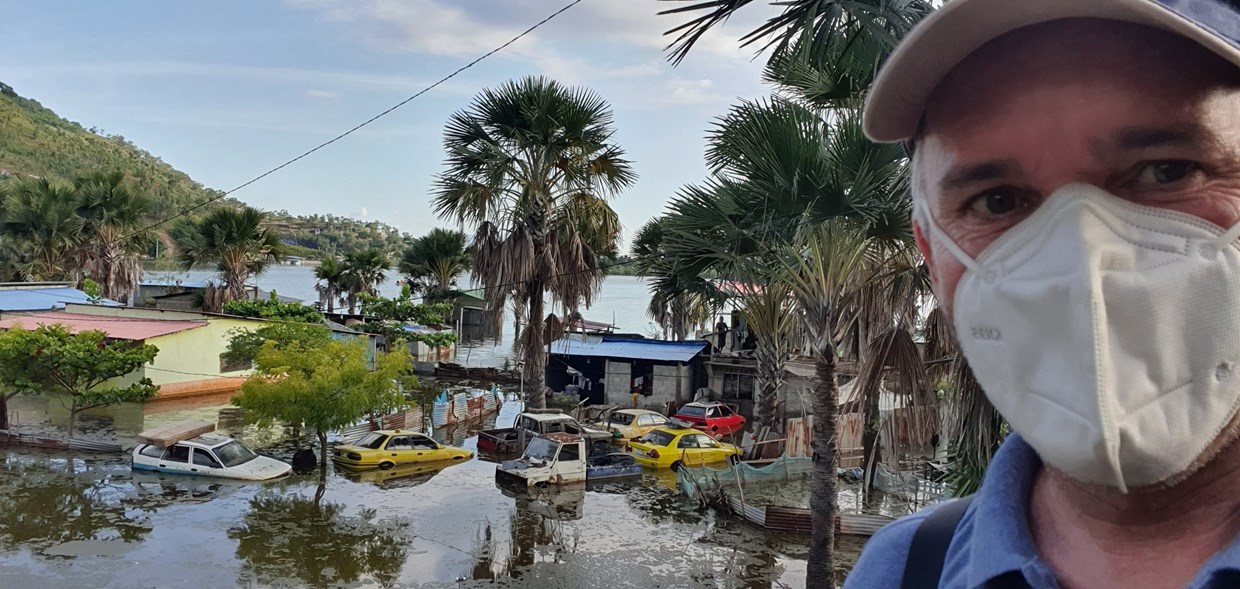 Based in Dili, Neil supported the Timor-Leste Secretariat of State for Civil Protection to develop a response strategy following the country's floods in April 2021.